SUNBEAM "HOL-BAY" 1725cc ALPINE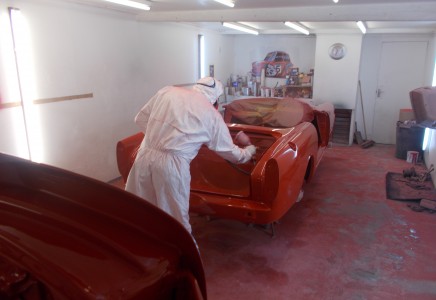 SUNBEAM "HOL-BAY" 1725cc ALPINE Vehicle Specification
"AT LAST ITS  READY FOR ITS FIRST TEST DRIVE" ,, ABSOLUTELY STUNNING , TELEPHONE 07799382289
Beautifully restored Alpine ,now completely corrosion free ,, to much to list please call for full information . detailed  photographic (full album) history of mega restoration,, this has taken much longer as I have also been carrying out a massive ground up  restoration on my own Healey 3000 at the same time which will also be ready soon.
CALL US BY "TELEPHONE" FOR FURTHER DETAILS ON THIS STUNNING   1725 HOLBAY POWERED ALPINE AND OTHER ALPINES IN STOCK.
SERIOUS INQUIRIES ONLY .
WE DO NOT RESPOND TO  E-MAILERS AND PHOTO HUNTERS ,
Contact Us regarding this Vehicle