SUNBEAM "HOL-BAY" 1725cc ALPINE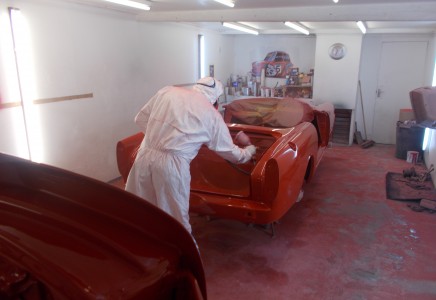 SUNBEAM "HOL-BAY" 1725cc ALPINE Vehicle Specification
READY SOON ,, WILL BE ABSOLUTELY STUNNING , SEE OTHER ALPINE ADVERTS FURTHER DOWN THIS WEB-SITE FOR MANY MORE IMAGES OF ONGOING EXTENSIVE RESTORATIONS .
THE LAST PICTURE IN THIS ADVERT IS THE HOLBAY ALPINE AT THE AUTO TRIMMERS HAVING NEW CARPETS THROUGHOUT AND BEAUTIFUL TOP QUALITY MOHHAIR HOOD ON 2/3/18 NOW NEARING COMPLETION .
PLEASE ONLY CALL US BY "TELEPHONE" FOR FURTHER DETAILS ON THIS AND OTHER ALPINES IN STOCK.
SERIOUS INQUIRIES ONLY .
WE DO NOT RESPOND TO TIME WASTING E-MAILERS AND PHOTO HUNTERS , YOU WILL NOT FIND BETTER IN THE UK .
Contact Us regarding this Vehicle