Austin Healey Opportunity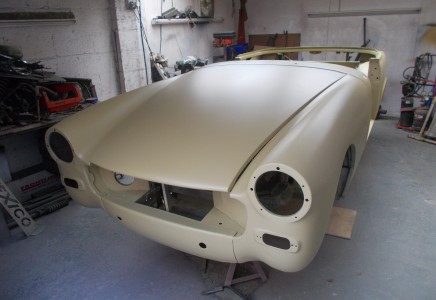 Austin Healey Opportunity Vehicle Specification
Due to being so busy in our Harrogate workshops restoring and preparing cars that are sold /ordered,, unfortunately we will not have time to Finnish this superb Healey Sprite .
We have spent many many many hours restoring the original body which is now totally rebuilt as new , in most enthusiast opinion is a far better proposition than a none original heritage shell
.IT,S THE ORIGINAL FACTORY SHELL NOW RESTORED AS NEW ,,, which will make far more desirable to the enthusiasts as its an original HEALEY SHELL " !!
There are many pictures of the TOTAL STRIP DOWN and BODY RESTORATION included ,,, showing every step of the way , every ounce of corrosion has been removed and new sections fitted where necessary then primed and seam sealed . All parts necessary to put back on the road are included
We are now reluctantly offering the future owner the opportunity to rebuild the Sprite to the standard and colour of choice as we simply don't have the time,, all components are included as shown in pictures .
The last Sprite we restored to this standard and of course when finished sold immediately in excess of £18,000 .
If you have the facility /time and enthusiasm the end result should be one of the best and original Healey Sprites on the road,, a classic you will know exactly how good it is underneath the the shiny new paint we could possibly find time to paint the shell in the colour of your choice if that would help .
TELEPHONE 07799382289
please ring (no e,mails ) for further info or appointment to view
can deliver at reasonable rates
Contact Us regarding this Vehicle