XKR CONVERTIBLE, "EXCHANGE FOR EARLIER CLASSICS"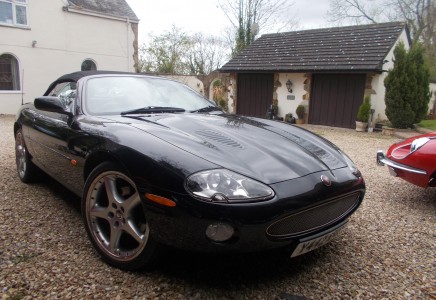 XKR CONVERTIBLE, "EXCHANGE FOR EARLIER CLASSICS" Vehicle Specification
SELL OR EXCHANGE , WOULD LIKE TO SWAP FOR "EARLIER CLASSIC" OR "AMERICAN PICK UP" "CASH EITHER WAY" INCLUDING COMMERCIALS AND AMERICAN TRUCKS BUT NO UNFINISHED PROJECTS .
THIS SUPERCHARGED JAGUAR IS IN LOVELY CONDITION 79,000 MLS WITH FULL STAMPED SERVICE HISTORY TRUE SUPER CAR PERFORMANCE AND FULLY LOADED .
THE SUPERCHARGER "XJR CONVERTIBLE" IS THE ONE TO OWN AND DRIVE,, GOOD EXAMPLES WITH NICE HISTORY NOW RISING IN VALUE FOLLOWING ITS PREDECESSORS ,,,THE XJS "CONVERTIBLE" AND OF COARSE THE "E,TYPE ROADSTERS" .
PLEASE RING FOR FURTHER DETAILS
WILL BE SOLD WITH MY PERSONAL WRITTEN WARRANTY .
EXCHANGE DEALS CONSIDERED FOR 60s/70s "classic cars or vans" FINANCIAL ADJUSTMENTS EITHER WAY
PLEASE CALL THIS NUMBER 07799382289
Contact Us regarding this Vehicle