MGB CLASSIC 60′s ROADSTER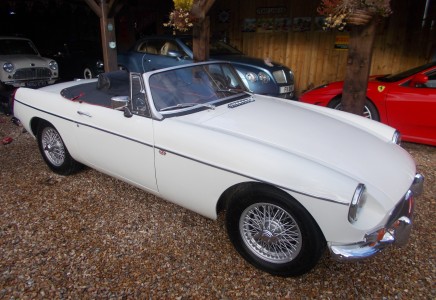 MGB CLASSIC 60′s ROADSTER Vehicle Specification
Fresh out of our workshops after preparation and detailing .
As classic car restorers we can always recognize a professionally restored MG , this earlier restored example really fits the bill and I'm sure will give its new owner many years of pleasure as a daily user or enjoyable weekend motoring, perhaps to classic car events or MG show days out .
Sold with my usual personal written warranty and recommendation based on 50 years in the classic car world .
For more information on this lovely Roadster or any of our many other classic sports cars,
please ring me personally on 07799382289 .
I'm afraid we no longer respond to time wasting e,mailers or photo request .
Contact Us regarding this Vehicle