MGB ROADSTER 1966 POWER ASSISTED STEERING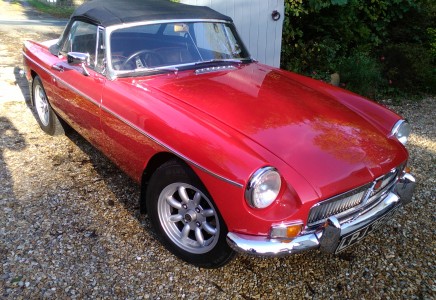 MGB ROADSTER 1966 POWER ASSISTED STEERING Vehicle Specification
As m0st of us classic car enthusiasts are getting a bit "long in the tooth"  power assisted steering becomes more appealing especially for parking ,so here's the answer a beautiful gleaming red 60′s Roadster with Power Assisted Steering .
This conversion costs around £1000″ worth every penny" and definitely the most sensible conversion to any classic car .
We will consider reasonable and sensible  (SENSIBLE )  offers on all our cars  .  SO DEFINITELY NOW IS THE TIME TO BUY
We have seen already in the first few weeks of 2020 confidence returning,, with many more enquiries and encouraging sales
All cars carry my personal warranty.
Can be delivered anywhere in the UK at reasonable rates.
Please call by phone for more info /appointment to view .I;m afraid we no longer respond to E ,mailer's..
Contact Us regarding this Vehicle