Pontiac Trans-am 6.6 Auto SWAP FOR AMERICAN TRUCK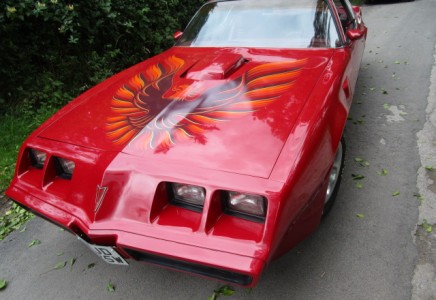 Pontiac Trans-am 6.6 Auto SWAP FOR AMERICAN TRUCK Vehicle Specification
Pontiac Trans-am 6.6 Auto , 1981, looks and drives wonderful and will be sold with my personal written warranty .
TAKE A LOOK AT THE LAST FEW PICTURES , THAT'S OUR AMERICANA MUSEUM WERE MOST OF OUR AMERICAN MUSCLE CARS LIVE .
Will consider exchange deals , financial adjustments either way , most types of Classics considered including commercials and American trucks .
All my cars are sold with my personal written warranty ,, ,, and can be delivered to your door anywhere in the UK.
Please contact me by phone if you are interested in buying this stunning Tans-Am . we no longer respond to time wasting serial E,mailers .
Viewing by appointment please ring before you start your journey,,,, if possible please give us a couple of days notice to ensure i will personally be available .
Contact Us regarding this Vehicle