RENAULT RECOVERY TRUCK DIESEL SWAP CLASSIC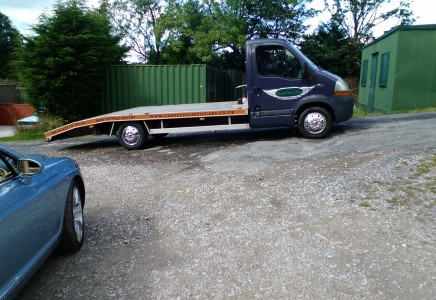 RENAULT RECOVERY TRUCK DIESEL SWAP CLASSIC Vehicle Specification
We  ARE NO LONGER DOING OUR OWN DELIVERIES  SO OUR  TRUCK IS UP FOR SALE OR EXCHANGE DEAL WITH CLASSIC VEHICLE FINANCIAL ADJUSTMENT EITHER WAY, CARS OR COMMERCIAL  .
RECENT REPLACEMENT ENGINE  READY TO WORK  AND LOOKS THE PART  NO RUST AND VERY STRAIGHT .
REMOTE CONTROL WINCH.
LETTERING ONLY STICK ON TRANSFERS  ,EASY TO REMOVE .
Contact Us regarding this Vehicle