SUNBEAM ALPINE 1725 cc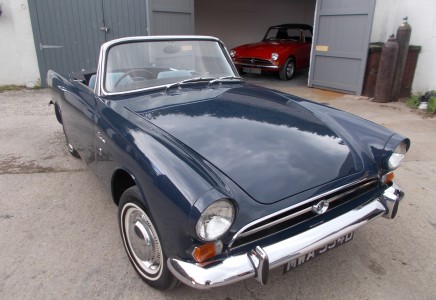 SUNBEAM ALPINE 1725 cc Vehicle Specification
"TAKE A LOOK AT ME NOW" (WITH MY NEW WHITE BANDS) THESE ARE NEW PICTURES OF THE BLUE ALPINE FEATURED FURTHER DOWN ON THIS WEB SITE , WHICH IN OUR OPINION HAS VASTLY IMPROVED IT PRESENCE .
This is one of the best examples we've had the opportunity of buying in recent years and compares admirably to the alpines we restore in our Harrogate workshops.
Hey take a look also at the Gleaming Red Alpine Holbay parked in one of our workshops after completion of comprehensive restoration .
TELEPHONE 07799382289
cash either way always considered with interesting classic vehicles .
Contact Us regarding this Vehicle