SUNBEAM ALPINE (PREPARED TO VERY HIGH STANDARD)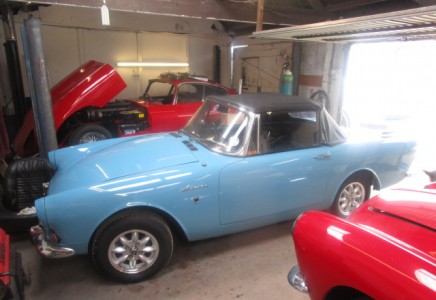 SUNBEAM ALPINE (PREPARED TO VERY HIGH STANDARD) Vehicle Specification
These 60′s Alpines will continue to increase in value as there big brothers have , The " TIGER " now commanding around £60 to well over £100k but only for superb presented examples.
PLEASE CALL FOR APPOINTMENT TO VIEW MEET THE ENGINEERS WORKING ON THESE VEHICLES THEY WILL BE PROUD TO DISCUSS THERE WORK AND COMMITMENT TO QUALITY WITH YOU .
The car pictured sold immediately it was finished ,,, we have two other Alpines currently being prepared if you would like to view at any stage and even ad your own ideas as preparation progresses .
All our cars are sold with my personal written warranties
CAN BE DELIVERED ANYWHERE IN THE UK.
Phone inquiries only please .
Contact Us regarding this Vehicle