Triumph Spitfire Mk 4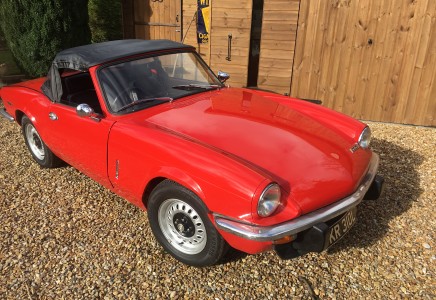 Triumph Spitfire Mk 4 Vehicle Specification
Her we have a lovely gleaming red Spitfire, ready for the new classic season …after all these lock downs and at a very reasonable spring  " lets get out and have some fun price"..   having had recent new carpets, new seat cover, new door cards  new tyres and new hood ,looks great, drives well a very useable /enjoyable way to invest that bit of that cash you were wondering what to spend it on!!!
what more can I say fun in the sun or just keep polishing it,,, oh yes it also has a factory hard top.
Will be sold with my personal written warranty .
Contact Us regarding this Vehicle